The Devil's Advocate Bar & Kitchen – very tempting!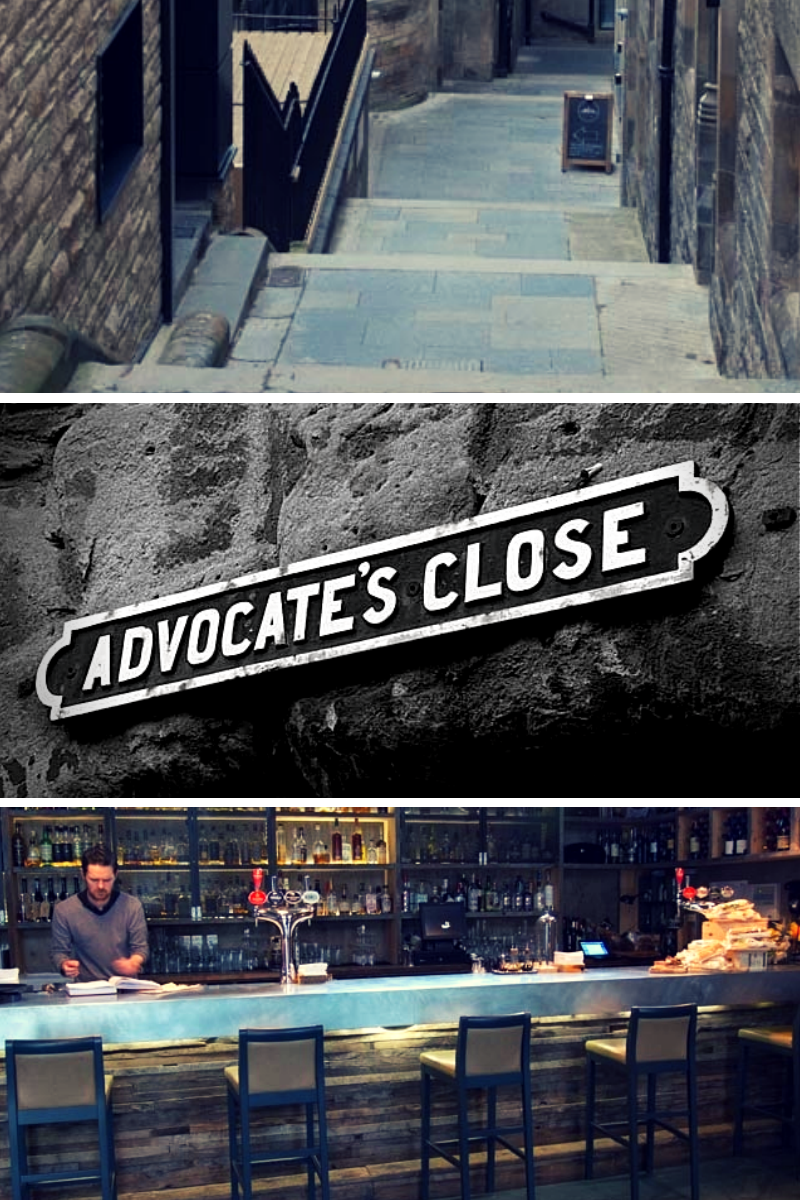 I had a delicious light lunch at the new Devil's Advocate Bar and Kitchen in Edinburgh recently. The bar is located in the heart of Edinburgh's Old Town, just off the busy and noisy Royal Mile. It is a peaceful haven and it can be easy to walk past and miss it. Directly opposite the imposing landmark of St Giles Cathedral, hidden between a bright red shop and a bright blue shop is Advocate's Close. The close itself is very clean and offers a great view of the Scott monument.
The menu is well priced and there should be something for everyone on it. Sadly I could not try all the dishes but the soup of the day and the Ceilidh beer battered pollock, watercress and pea puree, brown shrimp tartare with hand cut chips were perfect. We also shared a portion of the Serrano ham, cheese, bread and oil with the soup which added to our delight.
The bar is in an old Victorian pump house and boasts a stock of 200 whiskies, some of which are from other parts of the word which seemed slightly disloyal to our national drink but obviously caters for a more educated palate then mine. I can see the possibility of a lost afternoon in the bar furthering my education very soon!
We will be recommending this venue to our clients as it was well priced, pleasant, peaceful and has a great location. Do note that the steep steps in the close may difficult for some less able clients.
If you continue down the close, past the bar, you will emerge onto the bottom end of Cockburn Street and close to Waverley station. Be prepared for the return to a busy Edinburgh when you leave the calmness of the close.