Sightseeing Tours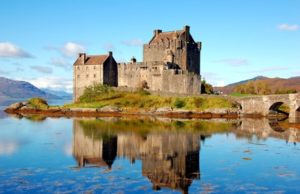 Scotland is blessed with an extremely wide range of fabulous scenery. As Scotland's luxury chauffeur hire company, WL Sleigh runs a variety of day tours, Edinburgh tours, Scottish golf tours and tailored Scottish sightseeing tours from Edinburgh.
Our Day Tours will take you through some of the most dramatic scenery Scotland has to offer. Along the way you will pass many sites of historical and cultural significance. We will help you choose your stop-off points based on the time permitted and time of year (based on opening times for some attractions). Our focus is on helping you see Scotland, as well as touch, taste and hear the best our country has to offer.
As well as the selection of possible day tours from Edinburgh, we specialise in tailor-making personal sightseeing tours to suit your individual interests and requirements whether that be a half-day sightseeing tour of Edinburgh with a Royal connection or a two-week tour of Scotland. Many of our clients have particular genealogical interests or family connections to Scotland they wish to explore. It can be difficult to fit these into a pre-packaged itinerary arranged at a distance. Our long experience of assisting visitors to Scotland means we can put together a package that is perfectly suited to you. Our business is ensuring you get the most out of your visit to Scotland.
Sleigh's Scotland
Visit our site dedicated to tailor-made sightseeing tours of Scotland.