Time for shopping
Louis Vuitton, Harvey Nichols, Hamilton & Inches, Anne Fontaine, Jo Jo MamanBebe, independent designer boutiques and House of Fraser premium department store Jenners: Edinburgh is a paradise for savvy shoppers.
Don't let finding a parking space, carrying armfuls of bags, poor weather or sore feet spoil a relaxing session of retail therapy. Let us convey you and your friends in style.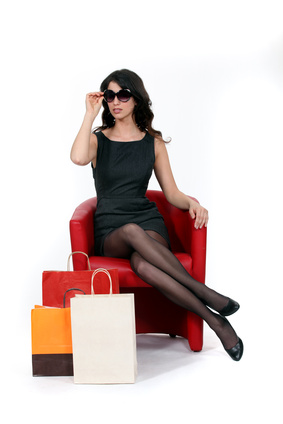 Our friendly, uniformed chauffeur will deliver you smoothly to your retail heaven in a luxury people carrier or sedan, ready to enjoy all that the capital has to offer. This is a delightful way to get some quality "me" time, or spend a day with "the girls", and surprisingly good value when considered against the inconvenience, worry and discomfort of bringing a car into town. A taste of the celebrity lifestyle for you, saving you time and shoe leather. If you like you can wear your killer heels, not your sensible sandals!
A lovely way to spend the day while a partner is on the golf course or at a business meeting. Also a popular choice for brides-to-be, mothers, maids of honour and bridesmaids to get away from it all to plan or shop for those special outfits.
We can pick you up and drop you off during the day, provide safe storage for your purchases, and make recommendations for shopping, spa treatments, dining or visitor attractions to help you build your itinerary around your exact requirements. We are also happy to liaise with Jenners' personal shopping service to pre-arrange appointments for you if required.
After your day of retail therapy, sit back in comfort and luxury and leave the driving to us as you compare purchases. Why not ask for a chilled bottle of Bolly to be on hand, sweetie?
Many cities in Scotland have unique and beautiful retail offerings. We are happy to advise you on shopping trips in the Highland city of Inverness, the youthful and stylish Aberdeen or cosmopolitan Glasgow, or contact us to discuss your personal requirements.