The Royal Highland Show in Edinburgh – a day to remember
Each year thousands of visitors flock to Edinburgh to witness the spectacle that is the Royal Highland Show. This eclectic celebration of outdoor life combines the perfect mix of shopping, music, entertainment and crafts that keeps many guests returning year after year.
There's much more to the Royal Highland Show than farming and forestry, with plenty to see and do for people of all ages and interests. Children under 16 benefit from free entry to the show, and your little VIPs will love the dedicated programme of activities designed to entertain, educate and delight. If your kids love furry critters, there's the opportunity to meet farm animals and even saddle up for equestrian pursuits.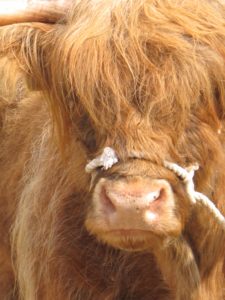 No Royal Highland Show could be complete without a nod to authentic Scottish traditions, including horse logging, pole climbing and hawking. If crafts are your thing, head to the Handcrafts Pavilion for some of the finest lace making, weaving and spinning the highlands have to offer. With knitting more popular than ever this year, the show has experts on hand to help fine tune your technique.
Each year the Royal Highland show offers delicious gastronomical delights from across the highlands, it's the perfect opportunity to discover something new. Whether you're looking to sample some haggis or fancy trying traditional highland sweets, foodies will love the exciting mix of tastes and flavours on offer. Don't worry if you're not that adventurous, hearty delights including stew and even fresh pizza are also available.
This year the the Royal Highland Show is greener than ever and you'll be able to learn all there is to know about renewable energy and recycling. With ever increasing energy prices the renewable section could be well worth a visit, with simple and cost effective ideas you can easily implement at home.
The Royal Highland Show takes place at Ingliston, Edinburgh between 20 – 23 June 2013