Scottish Cheeses
Scotland has the perfect climate for cheese making, with a strong tradition of seasonal local cheeses. Visitors love the vibrant flavours and often stock up on their favourites to enjoy back at home. Whether you're after an accompaniment for a cheeky glass of red wine, or a creamy blend that's perfect for cooking, one of these authentic Scottish cheeses is bound to float your boat. With so many different textures and flavours available, discovering tantalising cheeses could be one of the many highlights of your Scottish experience.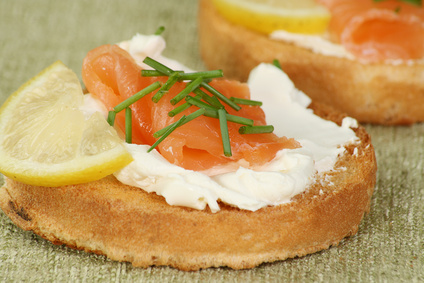 Isle of Mull Cheddar
Located on the western side of Scotland, the Isle of Mull is home to only one dairy farm. Fortunately, for years the Reade family have perfected their famous hard cheddar. This tangy cheese has undertones of barley with a deep flavour and ripe blue veins. However, the climate plays a huge role in the final taste of the cheese, with subtle variations year on year. Each cheese is matured for 12 months on the farm before it's available for sale, making this lovingly prepared cheese a sought after limited edition enjoyed by food lovers across the world.
Crowdie
Originally introduced to Scotland by the Vikings, production of Crowdie cheese in Scotland has continued to this day. This crumbly cheese is traditionally made from naturally separated cows milk. Crowdie is the perfect choice if you're watching your waistline as it's naturally low in fat, while at the same time it retains a satisfying creamy taste. Traditionally Crowdie is enjoyed with oat cakes, but today many variations are available including additional flavourings such as garlic and herbs.
Orkney Extra Mature Cheddar
If you like your cheddar rich and nutty, Orkney Extra Mature Cheddar is sure to delight. Lovingly created on the island of Orkney at the very north of Scotland, there's a reason this cheese is exported throughout the UK. Cheese addicts can't get enough of this onion flavoured hard cheese. Why not try some on your trip and discover why?
Taste of Scotland – Scottish Cheeses