Places to visit in Scotland – Braemar and Ballater
Braemar and Ballater are located in Aberdeenshire in north eastern Scotland, around 16 miles from each other. These traditional burgh's are close to the Cairngorm Mountains and are incredibly popular with hikers and holidaymakers. With so much to see and do in the local area you'll be spoilt for choice. I've picked out some of the tastiest local attractions so you can dig straight into your holiday when you arrive.
Queen Elizabeth's private castle is the perfect attraction for royalists, lovers of fine architecture and gardeners. Balmoral is steeped in Scottish history, dating back to it's construction in 1390 by Sir William Drummond. Between April and July the stunning gardens are open to the public, and you can even go inside and visit the elegant ballroom.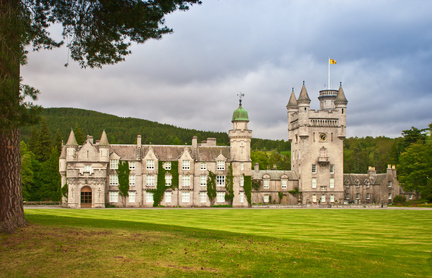 Hit the ski slopes
If you're visiting the area in winter, be prepared to give skiing a go! Don't worry if it's your first time, local instructors are available for all ages and you can hire all the necessary equipment for a small daily fee. Don't miss a rare opportunity to ski in the British isles.
For those of you lucky enough to be visiting the area in early September, be sure to check out the Braemar Gathering. This world famous highland games began over 900 years ago and will give you a real insight into Scottish culture and tradition. If pipe bands, caber tossing and good ol' fashioned tug of war don't sound like fun enough, a wide variety of traditional highland food and drinks are available. The event has a regular royal presence so don't miss the rare opportunity to see the Queen along with the rest of the royal clan.
Immerse yourself in nature
Surrounded by stunning scenery Braemar and Ballater are ideal for hiking or a gentle stroll. Opt for a guided walk or take things at your own pace. There are hundreds of local trails in the area with the 16 mile Braemar to Ballater walk coming highly recommended for its scenic views.